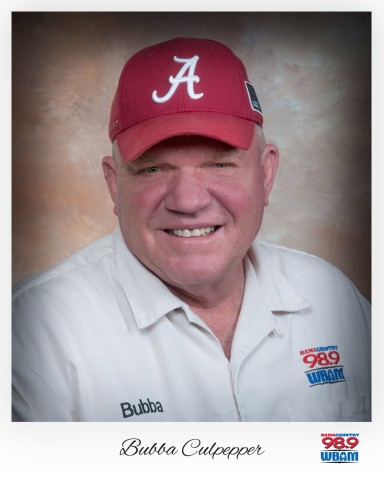 It's so nice to be able to work in your Hometown. I was born and breed right here in Montgomery. Having served my country in the U.S. Navy and moving out of state for a couple of years really makes being home again even more special. I love country music and the Bama Country listeners.
Born: 1954: Jackson Hospital
High School: 1972 Graduate of Sidney Lanier
Favorite TV Show: was "Spencer For Hire"
Favorite Movie: anything with John Wayne
Favorite Food: If it's dead I'll try it at least once!
Children: 1 daughter and 6 Grandkids (not my fault)
Favorite past time: Baseball and Alabama Football
What I want to be when I grow up: I'll let you know when I grow up
Thanks for letting me live my dreams.
For information on my mobile DJ service, email or call (334) 301-1601.